Tools, Resources and Free Reports
---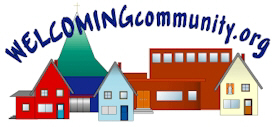 ---
Welcoming Community newsletter is distributed by email and focuses on the ministry of hospitality, especially as it relates to families who are moving.
One section, called Welcoming School addresses hospitality issues faced by administration, faculty and parents. Another section, Welcoming Church is devoted to encouraging churches as they become more welcoming & receptive to newcomers, retain current members and recruit new members. A third section is called Welcome Neighbor and focuses on hospitality in your home and neighborhood.
A website, www.welcomingcommunity.org, is being developed and you will be notified via the newsletter when it is ready for you to use. The website will be rich with resources regarding hospitality.
Please explore the resources of our partner relocation site, The EXODUS Network, by clicking any of the buttons on the left. The services of the EXODUS Network are FREE to any family that is moving anywhere in the USA/Canada.
This message is to first thank you for such a wonderful ministry! Our superb REALTORï³µp> Don has gone far and above the call of duty as a REALTORï³µp>.